At our next meeting this Sunday,
31 May at 1pm UTC (you can check how this translated to your timezone here)
, the speaker will be Wendy Goldberg, Executive Director of the
Tri-Faith Initiative
.
Tri-Faith Initiative is a unique and ambitious project in the field of interfaith relations in design, scale, and scope. It brings together into permanent residency a synagogue, church, mosque, and interfaith center on one 38-acre campus in the middle of America's heartland.
Wendy Goldberg will share insight on how they have worked for a decade to cultivate inclusive environments to advance relationships and understanding.
The format of our "Motivational Dialogue Sessions" series is simple: a guest speaker delivers a presentation of 10 to 15 minutes, and a conversation follows. The first speaker was Rabbi Robert Carroll, talking about religious freedom and the pandemic, followed last by Betsy Darr, who related the pandemic to environmental issues and IARF work, and finally Prof. Arben Sulejmani, who talked about IARF's collaboration with the Bektashi. You can watch recording of previous sessions on our
YouTube Channel
.
The fourth meeting will be held this Saturday, 31 May, at 1pm UTC, which is:
– 8am CDT,
– 2pm BST (UK),
– 3pm CEST (Europe),
– 4pm IDT (Israel and Eastern Europe)
– 6:30pm IST (India),
– 10pm JST (Japan).
We're looking forward to seeing you there.
Stay safe and healthy!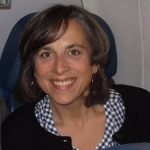 Wendy Goldberg is a fourth generation Omahan and a founding member of the Tri-Faith Initiative. She served on the Board of Trustees of Temple Israel for 10 years, including a two-year term as President of the congregation and was on the Temple Israel staff for seven years as Program Director. Wendy played a key role in communications, volunteer engagement, and the capital campaign during Temple Israel's transition to the Tri-Faith Commons in 2013.