Held in the southern tip city of India, Kanyakumari, on 14-16 December 2007.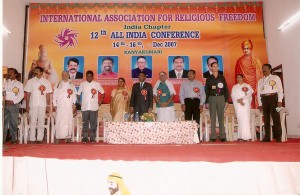 The conference was inaugurated by the Honorable Law Minister of India (State) K. Venkitapathy, and the valedictory function led by the Honorable High Court Judge P. Jyothi Mani.
Around 250 delegates from different parts of India and many dignitaries – bishops, Hindu monks, Muslim imams & IARF International President Rev. Abhi Janamanchi – attended various programs over the three days.