Registration is now open for the Conference "Reimagining Interfaith Cooperation", which will be held on 29 July – 1 August 2018 in Washington DC and incorporate the 35th World Congress of the IARF. Please fill in this form to register. You will benefit from early registration: there is a significant discount for those who register before 15 December! Should you experience any difficulties, contact our Administrator at luke[at]iarf.net. Below, as well as on the registration form, you will find more details concerning registration rates and our cancellation and refund policy:
Early Registration Deadline: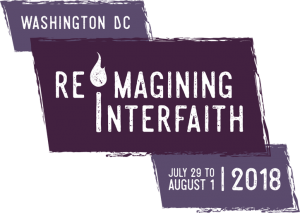 Early General Registration is $295. Rate increases to $365 on 31 January. Rate increases to $400 on April 1.
Registration Closes:
Monday, June 25
Cancellation and Refund Policy
Cancellation before December 31, 2017: 75% Refund
Cancellation before March 31, 2018: 50% Refund
Cancellation after March 31, 2018: 25% Refund
There will be no refunds after June 25th.
Programme Tracks (more about these here) will be curated by a team of people with passion and expertise in each subject area. The teams are open to your ideas and suggestions for presentations, trainings and other skill-building events to take place within the program track they are developing. All program suggestions should be submitted by January 15, 2018 to the co-chairs of the Program Committee: Sari Heidenreich (sari[at]uri.org) and Megan Weiss (maweiss[at]csbsju.edu).
Read more about the programme, venue and accommodation