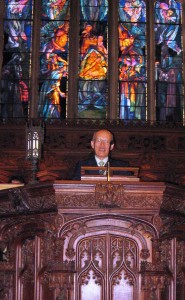 On 20th October 2011 a delegation of 23 members of the Japan Chapter of the IARF arrived in Washington, D.C., led by former IARF President Rev. Norio Sakai.
Please see the reports below.
While still in Boston, Rev. Sakai asked Rev. Richard Kellaway if he would help organize a return visit to Japan. This is planned for October 2012.
First Japan Chapter-US Chapter Person-to-Person Exchange:   Video  (5 clips, link to Flickr);  PDF