The International Association for Religious Freedom (IARF) is delighted to announce that our member organisation, the International Association of Liberal Religious Women (IALRW), will be hosting their World Congress in Cluj-Napoca (Kolozsvár) from the 7th to the 8th of September, 2023. This congress comes directly after the IARF World Congress, presenting a unique opportunity to attend both events in succession.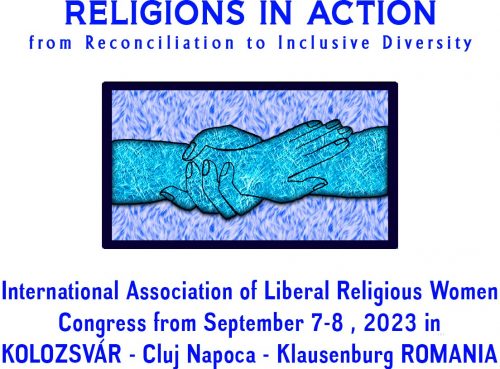 The congress will be held under the theme "Religion in Action: From Reconciliation to Inclusive Diversity", reflecting the IALRW's ongoing dedication to fostering dialogue and understanding among women of diverse faith traditions. Although the speakers for the event have not yet been confirmed, we assure you that the lineup will consist of some of the most insightful voices in the field. We will be publishing the program shortly, so please keep an eye on our website for updates.
The World Congress will be graciously hosted by the Hungarian Unitarian Church at the House of Religious Freedom, a historic 15th-century townhouse located in Cluj-Napoca. Known as one of the oldest and most significant townhouses in the city, the House of Religious Freedom has been lovingly restored by the Hungarian Unitarian Church and is dedicated to promoting the ideals of religious freedom and tolerance.
IALRW's history is rooted in the IARF, and its focus on women's issues in religious communities and interfaith cooperation remains a cornerstone of its mission. The organisation welcomes women from liberal faith communities around the world, fostering an environment of mutual support in the search for spiritual enrichment and identity. We are confident that this upcoming World Congress will be a testament to this mission, offering attendees the chance to engage in enriching dialogue and meaningful action.
For further information about the World Congress, please contact Dr. Esther Suter at dr.estherrsuter@bluewin.ch. You can also visit the IALRW website at https://www.ialrw.org/ to learn more about their ongoing projects, recent research, and member organisations.
The IARF and IALRW look forward to welcoming you in Cluj-Napoca (Kolozsvár) for these back-to-back congresses. Please mark your calendars and join us in fostering interfaith dialogue and inclusive diversity.