As video conferencing has become more and more important for our organisation, with the IARF, its Chapters and members using these tools both to conduct everyday business and to carry out their mission (by holding conferences, discussion sessions, workshops and webinars), the need to have a reliable, affordable and feature-rich video conferencing solution that supports long meetings and a large number of participants, has become pressing. Jitsi is Free and Open Source Software solution offered both as a service (at jitsi.org) and as a self-hosted and customizible software package. We're currently testing a self-deployed instance of Jitsi, including a modified version that supports simultanuous translation. Below you will find brief instructions as well as links to more in-depth materials on the web. The transition from Zoom, Google Meets or Microsoft Teams should be very easy and painless. 
You can set up a video meeting on meet.iarf.net or a meeting with siumultanuous translation at trans-meet.iarf.net.
Once you choose a name for the meeting and open it, you can copy the invitation url and it will work even after you close the meeting. You can use this link to schedule meetings.
To use our meeting website you must request login credentials. Please fill in the form at the bottom of the page and your account will be set up (you will receive the password by email).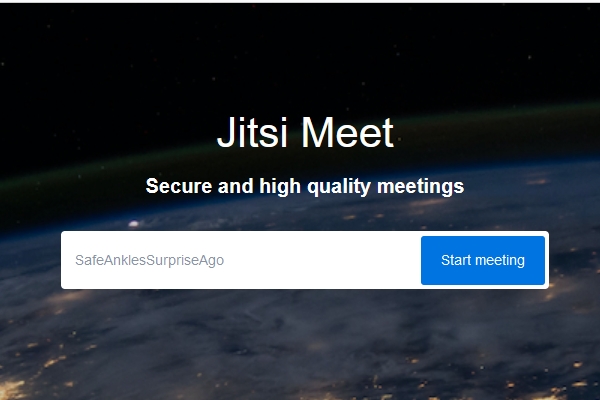 Go to meet.iarf.net
And choose a name for your meeting.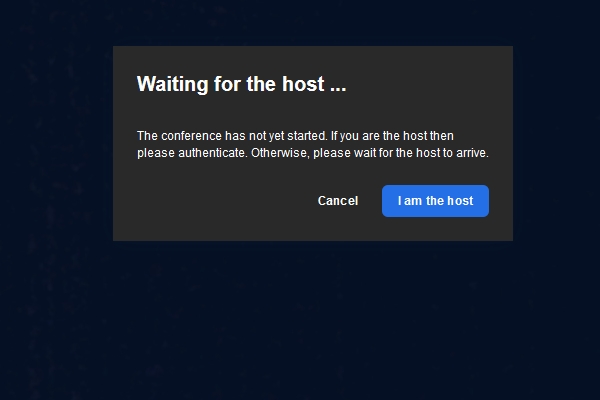 Select "I am the host"
And input your credentials on the next screen.
Copy the invitation link
Select the three dots next to the blue button on the bar at the bottom of your screen, then select "Invite people" and copy the invitation link.
a meeting with interpretation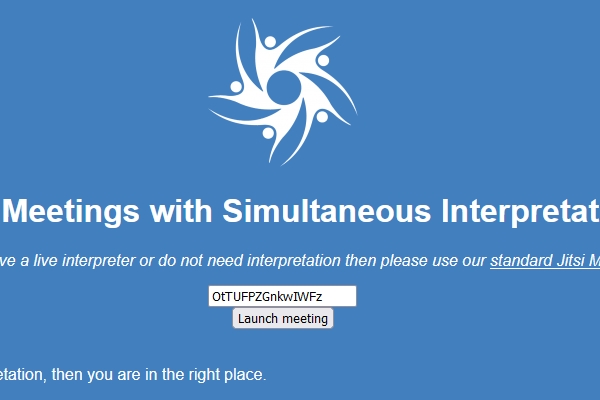 Go to trans-meet.iarf.net
And choose a name for your meeting.
Choose the audio
There will be a slider at the top left corner of your screen. You can choose to listen to the main feed, the interpreter or the interpreter over the main feed.
Designate the interpreter
Your interpreter display name must include the word "interpreter". For example, "John Smith (interpreter)".